Benefits of Being a Student-Athlete, from a Student-Athlete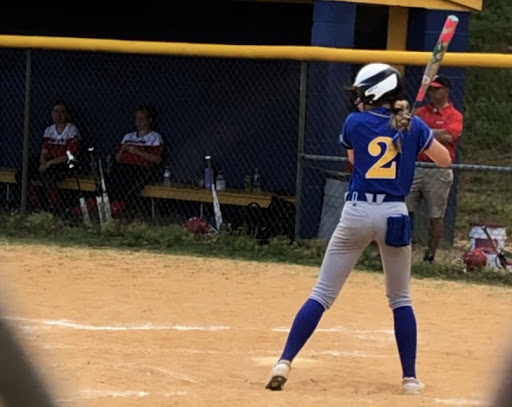 The spring athletic season is kicking off at Calvert High School, and students are given the opportunity to try out for the sport of their choice. There are numerous benefits to joining an athletic team and competing to represent your school.  
As a student-athlete in multiple Advanced Placement classes, the rigorous schedule is a lot to handle and can be stressful, but there is nothing I would rather do. Being an athlete has given me numerous opportunities to become a better athlete, student, and teammate.   
All student-athletes at CHS are held to a higher standard by coaches and teammates when representing their school. In order for students to be eligible for athletics in the Calvert County Public School system, they must maintain at least a 70% average, with no more a failing grade of less the a 60%.  They also must attend school in order to participate in games that day, or the next. Most coaches take these expectations and raise them to ensure their players remain eligible and their education remains the priority. 
I am a current member of the CHS Softball team for my second season. Coach Lauren Robison holds my team and I to a high standard, expecting we have over an 80% in every class. Grade sheets are the "ticket" to Friday practices and are required to be turned in to play.  
At Calvert High School, students practice after school up to six days a week until, at the earliest, 4:30 pm, and the latest, 6:30 pm. The softball team practices 3:00pm-6:00pm and has no study hall period before practice starts. This is a rigorous practice schedule and makes it hard to get work completed and submitted on time.  
With this demanding schedule, time management skills must be developed to complete homework and assignments on time. Learning to prioritize and get work done most efficiently is a skill that students need to develop for college and adult life.  
Aside from time management skills, being a student-athlete also provides other life skills that are necessary for school and any future endeavors in which these students participate. Being on a team, representing a school or organization, gives athletes a chance to build confidence, create relationships, improve work ethic, utilize teamwork skills, and find positive role models. In school and the workplace, different methods of teamwork and collaboration are often utilized, and these skills will improve productivity in a group.  
Last year was my first year on the team and, as the only pitcher on the junior varsity team, I had to be reliable. Everyone was counting on me, and as a freshman, this was a lot more pressure than I was used to. I had to make sure I stayed eligible, healthy, and confident. Over the course of the season, my confidence grew and so did my physical strength. My team was always supporting and cheering for me.  
Through the game, I made many new friends whom I may have never spoken to without it. The experience made me a better person and taught me how to work with people I did not connect well with. I learned that once the game starts, all differences are put aside for all of us to reach a cumulative goal. 
Being a member of a sports team, inside and outside of school, also improves overall health. Student-athletes are less likely to participate in sedentary activities like video games and watching television. With a demanding practice schedule, it is hard to find time to do these unhealthy activities.  
Any lack of drive or purpose can lead teens to other unhealthy activities. Students that do not participate in athletics are also 49% more likely to use drugs, and 37% more likely to become teen parents. Being a teammate gives student-athletes a source of pride and purpose. Being eligible to play and not letting your team down is a large part of high school athletics.  
The spring sports season begins with the first regular-season games on Friday, March 20, 2020.  Visit https://www.smacathletics.org/public/genie/561/school/1/  for the full spring athletic season schedule.