CAV Culture: Leading the Way Toward Mental Wellbeing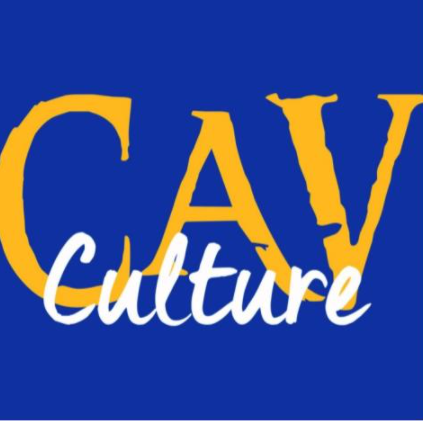 Even though students often experience the pressure of exam stress, performance competition, as well as anxiety about the future, they tend to forget to practice mindfulness and fit wellness activities into their hectic daily schedules. 
Outside of school, it is common for students to be negatively impacted by stressful home lives and demanding jobs. Without an inclusive safe place implemented in schools created to allow students to decompress, their stressors will continue to build until they face academic fatigue and burnout.  
Calvert High's CAV Culture, a club working to promote a positive school climate through inclusivity, was started in 2017 by CHS teacher Mrs. Caitlin Fregelette. The club originally was founded to bring awareness to the opioid epidemic and substance abuse in Calvert County, but it branched out into mental health awareness in 2019. Since then, CAV Culture has led the way toward destigmatizing the pursuit of mental health in high school.  
CAV Culture has been known to host meditation and yoga sessions during lunch that have provided students with a relaxing environment in the middle of the school day. Last year, CAV Culture held multiple open forums online such as Let's Talk! Period in collaboration with the Wings Organization from Johns Hopkins University that aimed to break the stigma of menstruation as well as Black Mental Health Matters in collaboration with Calvert High's African American Club to support Black student mental health. 
Senior Jaymirra "Jay" Taylor, a prominent member of CAV Culture, believes that the club opens the door for students of all backgrounds to embrace mental wellbeing in a comfortable environment. "We are dedicated to raising awareness about the importance of mental health and creating a safe space for CHS students to develop an open mind and spirit," said Taylor. "The reward of getting to be the voice for others who are afraid to speak up about their mental health and opening the door for them is one of the best things when it comes to CAV Culture. We do our best to create a space of belonging and we look out for each other." 
To bring everyone together this school year, CAV Culture has hosted several school-wide events including nature walks, cookie decorating sessions, holiday spirit week, and family photo day. They are currently planning to host more activities that are focused on relieving school-wide stress, building community, and spreading positivity. 
CAV Culture's membership is open to all students. Everyone is encouraged to take part in their school-wide events as well as their planning meetings. CAV Culture meets every Monday during B-Lunch in the health classroom (room 106). CAV Culture members aim to create a foundation of support for all students in the community and strive to invest their time cultivating meaningful connections in the school. 
View Comments (2)